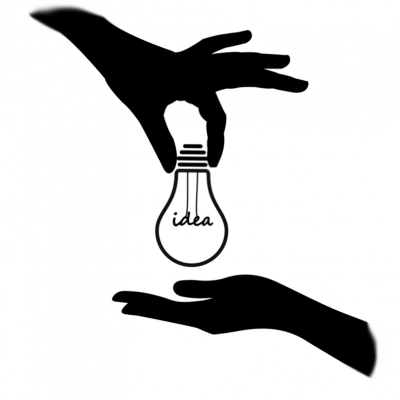 We're excited to share our list of 20 design factors with you! If you're designing an AV system or purchasing one, we believe these are important points to consider as you move forward, no matter where you decide to buy.
In our last blog we provided an overview of the ideology behind the 20 factors.  Now, let's look more closely at each of them and why they are important.
1. Intuitive Ease of Use / Training
The number one factor that will determine whether an audio visual presentation system will be used effectively, on a regular basis, is ease of use. If end-users struggle to use the technology, they will quickly be deterred from using it. On the other hand, if users quickly grasp the operation of a system, they will likely see the benefits of using the technology and be much more likely to incorporate it into future presentations.
While some of the other factors on this list can play into, and help create, ease of use, the primary aspect is the user interface. Some solutions are as basic as a single cable connection, while others have many features and functions that require a push-button or touch-screen control interface. The keys to simplicity with a control system are easily identifiable buttons and minimal page flips.
In addition to intuitive controls, training end-users to properly use the technology is critical in the adoption of a new AV system. While tech-savvy users may have no problem using an AV system, the thought of using a new technology during a presentation can be overwhelming to some. Training must be available to create a feeling of comfort for end-users who are more technology-averse.
At Nomad, we have developed an online training platform that provides video content specific to the configuration of each Nomad system. Learn more about this unique training here.
2. Reliability / Durability
Reliability is the second most critical design factor that will determine the adoption of an audio visual solution. Users need to be able to trust that the technology will work properly when they need it. If technical issues and failures cause hardship during a presentation, users will become frustrated and quickly lose faith in the AV system's ability to help them present.
Reliability issues can also be costly to your organization. Allocating significant funds to the upkeep or replacement of relatively new audio visual systems is just not practical. Furthermore, frequent calls to IT support staff can be frustrating and time consuming. Time spent troubleshooting AV issues is less time spent on other mission-critical tasks.
Any time multiple electronic components are combined, there is always the chance for unexpected problems that can lead to unreliable performance. Fully custom AV designs that are not previously tested can greatly contribute to issues with reliability. Nomad has a unique approach to AV design that can help mitigate these risks.
3. Safety
When designing an AV system, an important consideration is safety – for users and the equipment itself. You don't want people to get hurt when using or moving a system, and you don't want the equipment or components damaged.
For instance, cords and cables can easily present a tripping hazard in which personal injury and damage to equipment are possible. For the afore mentioned reasons, cables and cords should exit the system at the lowest point possible. Whenever possible, cables should be run through walls and/or the floor to maximize safety.
4. Minimal Footprint / Compact
Whether an AV system is in a classroom, courtroom or conference room, there is generally a limited amount of space available for the presentation equipment. Users want an AV system that is attractive and streamlined, with a small footprint to fit a specific space.
Most furniture manufacturers design podiums/AV carts to accommodate as many makes and models of equipment as possible. In doing so, they must account for the largest model of each type of equipment. If the furniture gets too large due to difficulties accommodating the components, it may not fit into the allotted space or align with the ergonomics of the user. When furniture is specifically designed around a standard set of components, the size and footprint can be minimized.
5. Component Selection
With a wide array of electronic components in the AV market, there are numerous brands available. Consider using only professional-grade components which will be a bit more costly, however they will be worth the price as they will be more reliable and better quality.
As mentioned earlier, any time electronic components are combined, there is always a chance for unexpected outcomes or problems to occur. Only standardization, testing and experience working with successful combinations of components ensures that the entire AV system as a whole will function properly.
When special requests are made for specific components, it is much more predictable to incorporate them into an existing, standard design, as opposed to designing a whole new system. It is best to limit component selection to what you know works successfully together.
6. Ergonomics / Convenience
Designing an AV system that offers comfort and convenience is important to making the user experience a positive one.
Place all the highly-interactive devices (computer keyboard, document camera, BYOD connections) on a convenient, ergonomic plane for the presenter. For a user, it can make the difference between feeling comfortable and confident, versus stressed or strained due to physical challenges operating the system.
7. Functionality
The range of capabilities an AV system can have is limitless, from displaying video to playing audio to showing an object on a document camera. Learning what a user wants and needs their AV system to do is central to how it will function for them.
With the range of component integrations, the capabilities that can be produced for an AV system are numerous. In order to design a solution that will work for them, it is critical to understand the vision of expectations versus needs. With a strong understanding of the needs, a solution can be tailored to provide the functionality that users expect. If a user can imagine it, there should be an easy way to provide that functionality.
8. ADA Compliance
In 2010, The Department of Justice published revised regulations for accessibility standards in design for newly designed and constructed / altered state and local government facilities. These are the minimum requirements necessary to accommodate individuals with disabilities, in an effort to make their work environments more accessible and easier to use.
Special considerations are necessary when building an AV system for ADA users. The furniture must allow the presenter to feel comfortable with enough knee space and the ability to reach interactive components from a seated position.
ADA compliance is a concept that can be unique to each organization and even each user. Take time to thoroughly explore what users will need and make adaptations to meet the requirements of users.
9. Mobility
Mobility means that an AV system may be moved or shared between different rooms or even redeployed in other buildings. Additionally, depending on the audience or presenter's preference, mobility can allow the system to be repositioned within a room.
While not as convenient or reliable as a fixed solution, for some end users, the ability to move an AV system is helpful. Mobility can provide a cost-effective solution when there's not a budget for an AV system in every room where one is needed.
Mobility is more than simply placing wheels on a cabinet or podium. In addition to the benefits that mobility can provide, be aware of the changes and challenges that mobility will introduce into your design. Whether it's how the center of gravity of the AV system will shift when moved or how the cabling will exit the podium, an AV designer must devote time and attention to the details to achieve a successful, working solution.
10. Face-Forward Presentations
Allowing presenters to face their audience is essential when making a professional, authoritative presentation. If they are continually needing to turn around to confirm what is on screen, they lose visual contact with the audience. This can easily interrupt the presentation and lessen the impact of what is being discussed.
A confidence monitor on the podium mirrors what is behind them on the big-screen and allows presenters to maintain a face-forward presentation while having full confidence in what is being shown behind them.
11. Security
Keeping valuable AV components secure and protected within an AV system is vital to the operation of the system. There needs to be a way to keep the components safely contained from vandalism or theft and yet make it easy to obtain access for upgrades or repairs. Additionally, if components are stolen or "borrowed" for use in another room, it may render the entire system unusable.
When designing the system, be sure to ask users what their expectations are and address how the design will help to prevent theft or borrowing of the components. This ensures that the system will continue to operate reliably for the end user.
12. Paper Space
Presenters have stuff – binders, notes, BYOD electronics, etc. Providing adequate desktop space is an important part of the AV design process.
By implementing user-friendly, retractable surfaces, the design of the AV system can meet the needs of the user and stay within a smaller footprint needed for most presentation spaces.
13. Retractable/ Appearance
A compact, visually appealing AV system is important to maintaining the aesthetic of a room or presentation space. Additional thought needs to be given to the location of the AV system. Will it be in a classroom, lecture hall, conference room or courtroom?
A sleek design, flip up shelves and retractable drawers to store/hide components that are not in use, ensure that the AV podium will look clean and streamlined in any presentation venue. Innovative designs and a variety of laminate or real-wood finishes provide many possibilities for a podium's outward appearance.
14. Flexibility
An AV designer needs to consider how to accommodate multiple users, and that the system can be easily understood and operated by all those users.
Additionally, it's important for an AV designer to create a solution that equips presenters with the tools they need to present a wide variety of visual and audio aids. If there is something that a presenter needs to present, there should be an easy way to do so. For instance, including a document camera in the AV system is a great way to ensure that most any item can be viewed by the audience.
15. Ease of Production
When producing numerous, standardized AV systems, ease of production can help to reduce costs and lead time, while improving reliability and serviceability. By creating a uniform procedure for building the AV systems, processes will be streamlined and save time. Also, using standardized production and cabling processes creates efficiency throughout the project.
Time, knowledge and experience go a long way in developing the easiest, most efficient way of producing systems. Built into this ideology is planning that offers easy access and servicing of components when needed.
16. Line of Sight
Offering presenters an optimal line of sight is critical for interacting with their audience. It's also important that the audience can easily see the presenter and what is being presented.
The size and height of the system need to be considered, as well as the placement of built-in components. For example, a tilting confidence monitor can be lowered to improve line of sight and make it easier for presenters to engage with the audience.
Or, if there are very large auditoriums or lecture halls, consider adding monitors attached to the pillars that can show what's presented. This will enable viewers to have an unobstructed view of what the presenter is doing and stay engaged with what is going on.
17. Ease of Service & Modification
A primary consideration for AV designers is to make sure that the components are secure and contained within the podium or a rack, yet easy to access in case of repairs, modifications or updates.
Convenient access to the components is the key to ease of service and modification. If a system is easy to work on, the result is less downtime and less frustration for IT personnel and users. Component placement, security measures and cable labeling are just a few things to consider when building an AV system, ultimately making it easier to service.
18. Installation / Infrastructure
Installation of an AV solution can be a somewhat arduous process, with cable runs, integration and wiring. Additionally, infrastructure must be considered, such as monitors, audio speakers, and cabling. Consider whether a data closet is needed to organize and house extra components.
Whenever possible, a self-contained, compact system, that is integrated off-site, can be quickly and easily integrated into a conference room, lecture hall or courtroom. A system that is integrated off-site can be installed within a couple of days or even hours. This is critical as it is a major inconvenience to shut down a room (especially a courtroom) for longer than a day or two.
Additionally, minimizing necessary cable runs will result in shorter installation times and reduced infrastructure requirements in that space. Another thing to consider that will make installation easier is using Cat 5e/6 ethernet wiring or wireless technologies for video, audio and control signal transmission.

19. Cool Factor
In the AV market, there are lots of amazing technology trends that are slick and flashy to impress users and viewers. Things like soft-close slide-outs or compact, folding AV cameras are eye-catching and cool. Make sure that the bells and whistles actually enhance, rather than detract, from the performance and usability of the AV system.
While some of these trends can stick, it's important not to get caught up in them and neglect important design factors and safety.
20. Price
Although some may feel that pricing of a system is the most important factor, it doesn't really matter how much is spent on the system if it's never used. Whether it costs $100 or $1 million, if the system does not work for end users, the result is wasted time and money. As an AV designer, never shortchange the priority of providing a system that will be reliable and easy to use.
The Sum of All Things
Nomad has put a lot of thought behind the design of creating an AV system. The give and take of how a system comes together is as specific as the end user. We work with an end user's specifications and needs to provide an AV system that will meet, and even surpass, those expectations.
To learn more about how Nomad balances the 20 design factors and thoughtfully integrates AV systems, visit our website now.
[table_ctn col_nb="rd_table_2_col" text_color="#ffffff" bg_color="#ffffff" border_color="#ffffff"][/table_ctn]