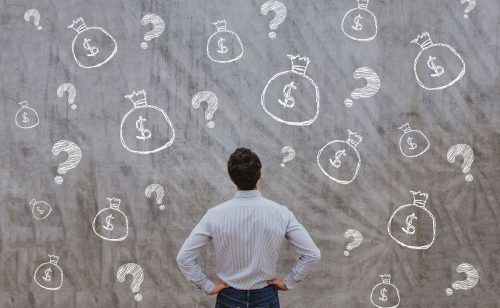 Finding Your Just Right, Part 4
We're back with part 4 of Finding Your Just Right for AV Design. Reviewing from last time when we discussed the Design/Build scenario, the option of Consult-to-Bid AV can be even more costly, time consuming and frustrating for everyone involved. (Kind of like Goldilocks sampling the bears' porridge, chairs and mattresses – before finally finding that "just right" option.) Let's review the ups and downs of Consult-to-Bid.

The Upside of Consult-to-Bid
Bids are often required when someone is making a purchase for a government entity or a large corporation, especially if it's a new building or renovation project. In theory, the Consult-to-Bid process should work perfectly in this situation to fulfill the requirements.
Typically the Consult-to-Bid process involves a consultant (who writes custom specs and designs) and an integrator (who builds and installs the custom system) that work independently of one another. The intent of this process is to ensure the integrators avoid cashing in on their own interests. (If only the Three Bears had this option, maybe their furniture [and their porridge] would've remained undamaged and untouched by that self-serving gal, Goldilocks.) In this scenario, the consultants should serve as a sort of check-and-balance for the client, assuring system/product performance, limiting change orders and therefore reducing costs. And in a fairytale, it's all good until…
The Downside of Consult-to-Bid
Here's a short list to consider:
The lowest bid often wins, which could mean lesser-quality components or services.
Communication is inefficient—messages can get lost from client to consultant to integrator (the proverbial game of telephone).
Miscommunication creates less accountability between service providers.
Unclear communication causes delays—time is money.
The process is time-consuming and hard to manage with multiple parties involved in the bid process, change orders and misunderstandings.
Product delivery is ultimately slower.
Custom solutions are unpredictable—not proven and not tested.
There is no way to see or try custom solutions before it is bought.
The end result is accepting something that wouldn't ordinarily be accepted.
For consultants, setting your expectations is an extra-difficult job when designs are created on paper with no tangible examples for you to experience before the solution is built. Add in another layer of interpretation by an integrator, and managing your expectations becomes nearly impossible.
For example, is your request for high fidelity components going to mean the same thing to the consultant? To the integrator? Tragically, customers are often forced to accept a system they wouldn't accept otherwise, due to the increased bureaucracy of the bid process.
Consultants are sought as a source of expertise and may help design a unique, custom solution based on your vision. But will you get the system you really want and need? Will their vision match yours? Will you end up with your "just right"?
The Other Side
Consult-to-Bid may not be the only AV design option for your organization. Remember the list above? And remember that there are better, just-right solutions that will bring you that happily ever after you've been looking for.  They are turn-key, easy-to-use, try-before-you buy and predictable.
Additionally, Nomad is fully able to work with consultants to spec in a predictable, Nomad-built AV solution. A unique approach to audio visual design and integration allows Nomad to provide offerings that would otherwise be impossible in the AV industry. The opportunity for Nomad to work with a consultant will provide the "just right" solution their customers are seeking.